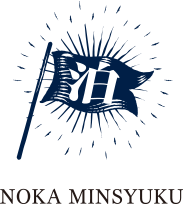 Enjoy farming and cooking at a nostalgic farmhouse.
The 70-year-old renovated and repurposed farm-house is located in the Tsuchibuchi part of Tono where many you can still see many of the locations and features that appear in many of the folktales that make Tono so famous. The farmhouse also has a farmer's restaurant for lunch and dinner. Almost all of the ingredients are either grown by the farmhouse or locally-sourced and prepared in the unique Ohomori-san style.

Enjoy your stay and time with the owner – the cui-sine that brings the best out of the rich natural set-ting of Tono together with the history and culture of the town and community.
Farming guesthouse Agriturismo Ohmori-ke

●Lunch (western, Japanese, Farmhouse special): from 1,000 yen/person

Additional options for guests only (reservation required)

❖Cooking school: 2,000 yen/person
❖Farming experience: 1,000 yen/person inc. souvenirs
❖Traditional painting with persimmon juice-based paint: 2,000 yen/person inc. souvenirs

 Available experiences may change with season. Please enquire in advance for details.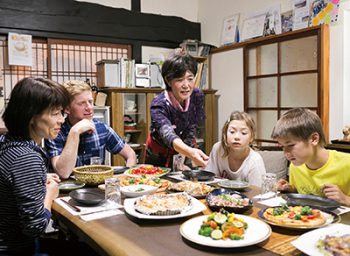 ●

Facilities

・Max. no. people : 8
・Room type: Private room (separated by Japanese paper screens or sliding doors)
・No. rooms: 2 (futon-style)
・Bath: 1 (with bathtub)
・Toilets: 2
・Wi-Fi available

・Check in: 16:00 ~ 22:00
・Check out: 10:00
 Please contact us for any other enquiries.
●

Cancellation charge

7 days before arrival: 50% of total
1 day before arrival: 100% of total
Day of arrival: 100% of total

●

Equipment and amenities

Equipment and amenities

Dryer

Face towel

Bath towel

Bed linen

Soap

Body soap

Shampoo

Conditioner

Washing machine

and drier

futon-style

bed

Others

Pets welcome

Barrier-free

Free parking available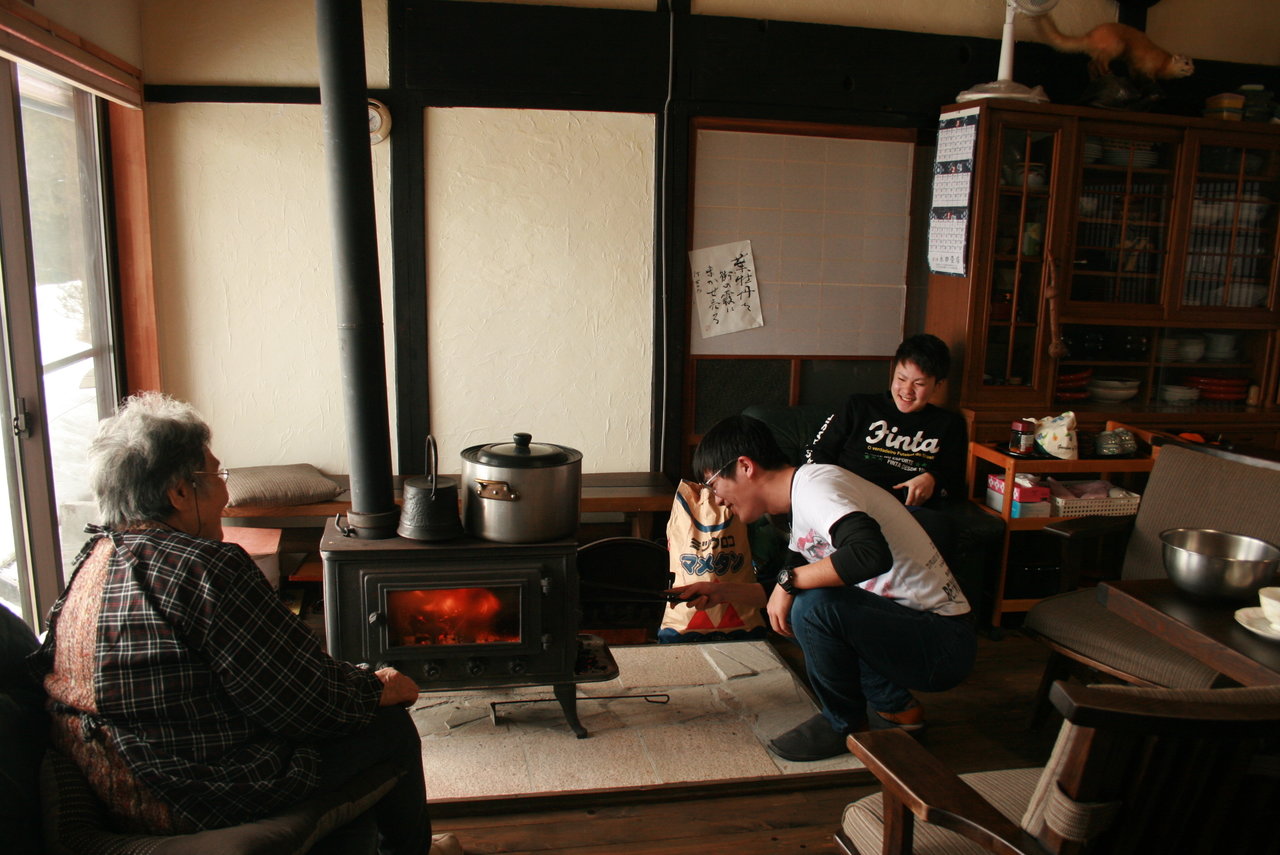 ●

Accommodation charges

Please contact Tono Travel Delicatessen
Farming guesthouse Agriturismo Ohmori-ke
Location: 18-189-1 Tsuchibuchi-cho, Tsuchibuchi, Tono, Iwate
Owner: Tomoko Ohmori

Back