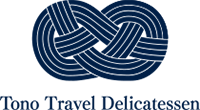 About the Tono Travel Delicatessen
Sharing with you the authentic lifestyle of Tono

We don't want people to just "consume" tourist content, we want people to get to know and love the real Tono just as it is. You can find these kinds of tours at the Tono Travel Delicatessen right in front of Tono Station.

On the Machibura tour you'll go around the downtown area as one with the locals. You'll go to places such as pharmacists and furniture shops that you wouldn't normally see on a tourist trip, and you'll meet a lot of wonderful local characters.

On the Murabura tours, you'll go on lots of little sde trips out in to the rural settings around Tono. You will experience and see what it's like to live in this rural setting, and explore the area by foot and by bicycle. You'll see the true face of Tono you wouldn't see from a car window.

We can also tailor a tour to match your specific needs, such as staying at a farm guesthouse or trying your hand at traditional crafts. Our role is to connect travelers to the real Tono.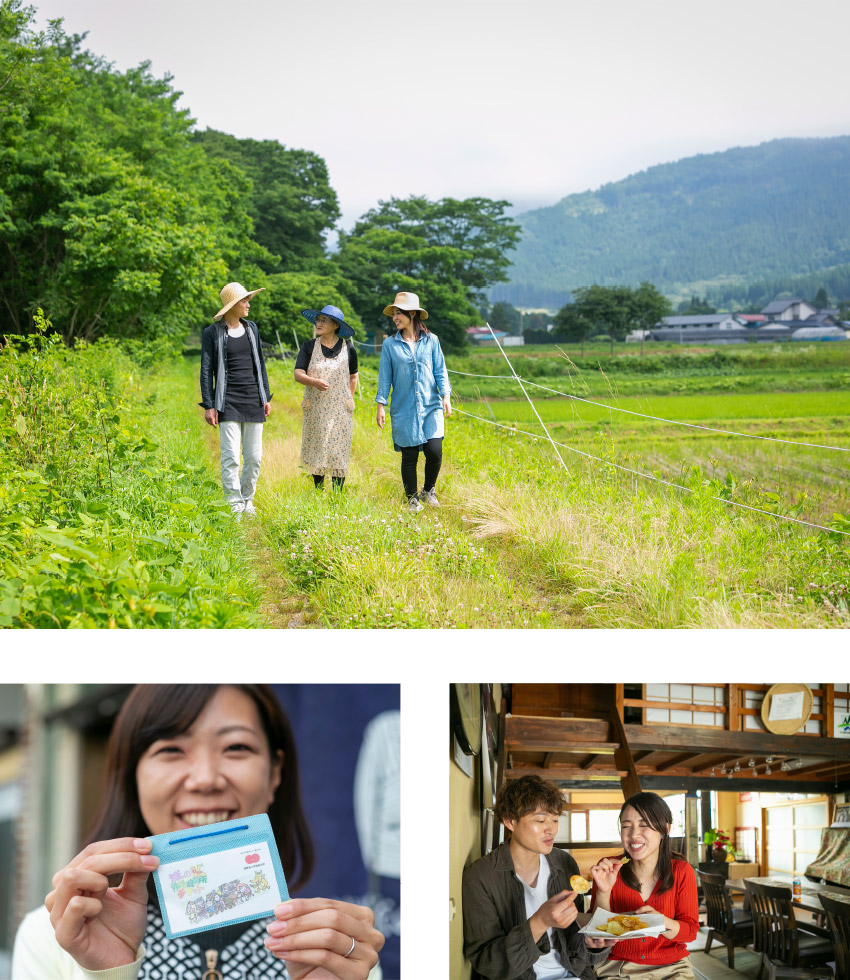 Tono Yamasato Network: what we are about

The Tono Travel Delicatessen is run by the certified NPO Tono Yamasato Network

Since our founding in 2003 we have focused on green tourism by setting up tours to stay at farming guesthouses, eating at farm table restaurants and helping people experience and enjoy what it's like to live in a farming village.

Europe has an established style of "green tourism," but it is not yet common in Japan.

We have tried to create our own Tono-style Green Tourism where our visitors are embedded into the daily life of this farming village and meet and truly get to know the local people. We feel we have slowly gained support and have been successful in gaining traction for this unique Tono style of travel.

And we have only touched the surface of some of the tourism assets Tono has to offer.

Downtown Tono was originally the town surrounding a castle. It is a small town but you can really feel the history in the surroundings with many old buildings still scattered around the town.

There are so many little gems to be found as you walk around if you just look closely at some of the little shops and their owners.

We created the new Machibura tours to wander around town with a guide that can show you all of these hidden gems. This is a new style of green tourism.

We started the Machibura tours in fall of 2019 and they have been very successful. These tours are enjoyed by the visitors, but also by the store owners and the guides who lead the tours. We will continue to add more content to the tours so that more and more people can enjoy these great trips around Tono.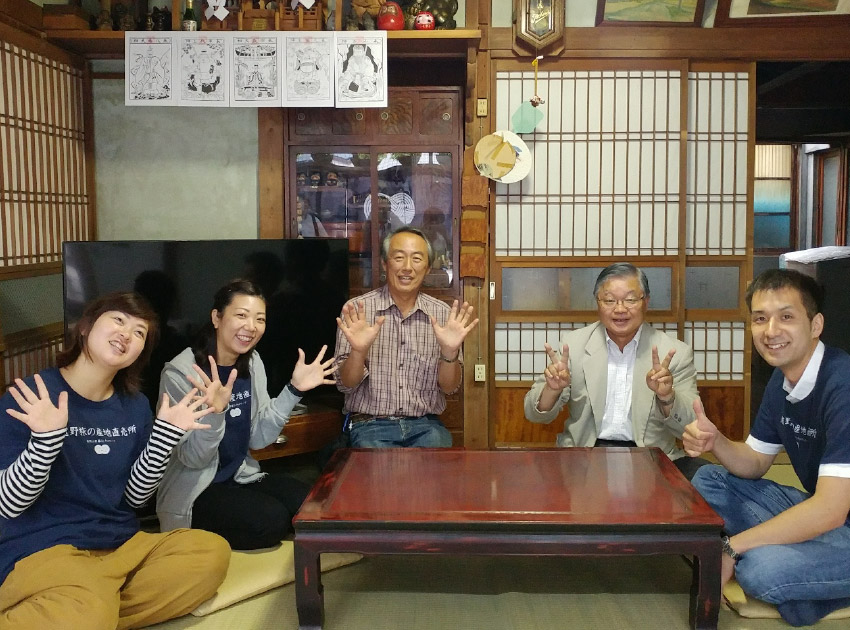 The Tono Travel Delicatessen can take you there

A lot of people know Tono as the home of folk tales, and for The Legends of Tono. A lot of them have probably been to places or tourist spots that gave them that sense of what Tono is like.

The places that we recommend here at the Tono Travel Delicatessen will give you a new, different view of what Tono is really like.

One example is the Machibura tour where you wander the town experiencing the atmosphere and culture, and also get to taste some real Tono specials such as "Genghis Khan" lamb and vegetable BBQ and drink some locally brewed cloudy doburoku sake or craft beer. The next day you can enjoy the surrounding countryside on your Murabu tour.

Our hope is that this can be a new kind of travel culture for not just Tono, but for all of Japan.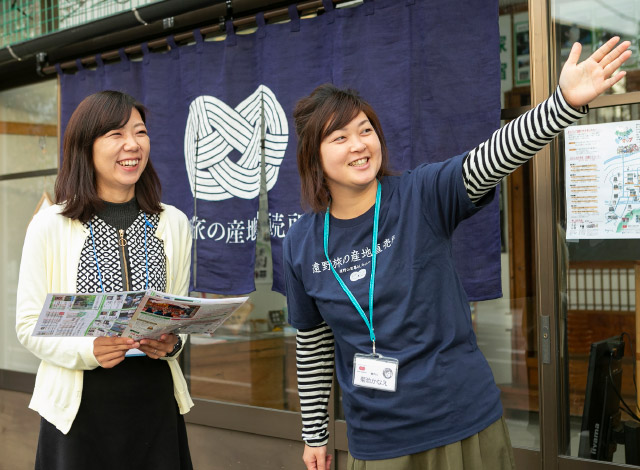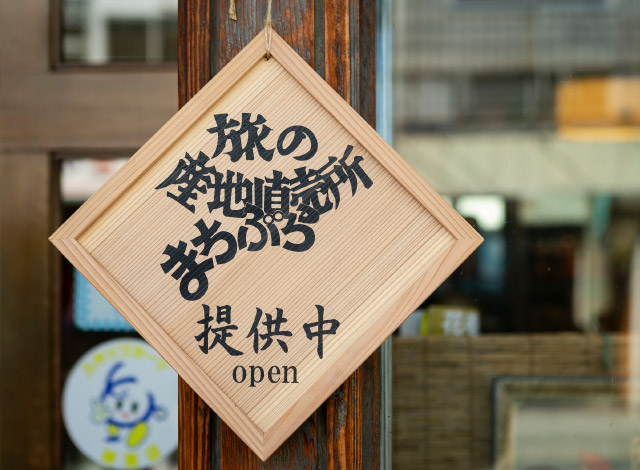 Staff

​​The staff of Tono Travel Delicatessen love their town and can show you things in Tono you'd never get to see.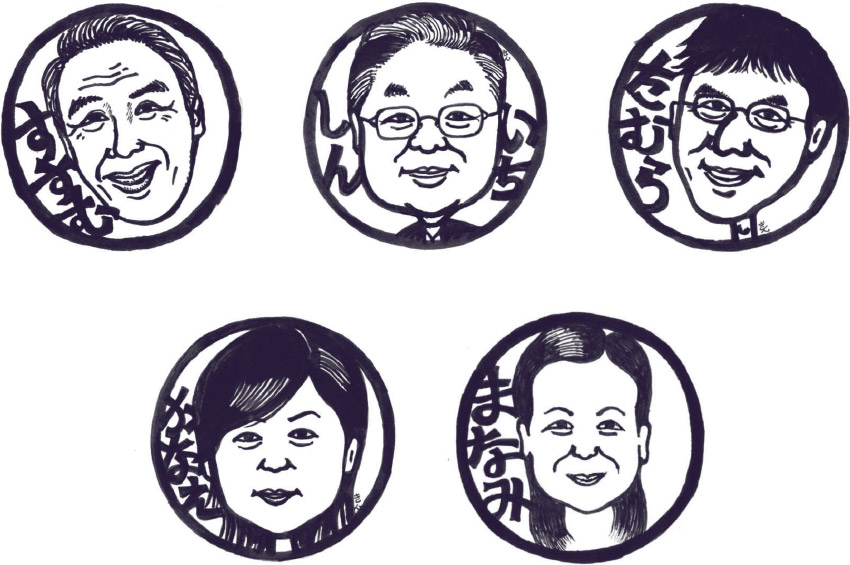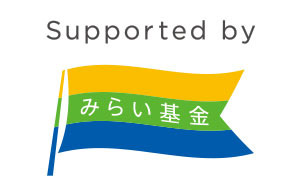 Agricultural, Forestry,
and Fisheries Future Fund

The Tono Yamasato Network certified NPO was set up in 2003 and since then has worked hard to revitalize the Tono area.

Building on that experience the Network is now working to create a new kind of "green tourism" here in Japan where travelers can be excited and moved by the unique lifestyles of the people living in these communities, to bring a new culture to domestic travel here in Japan and also encourage more inbound travelers to the Tohoku area. We also leverage the Agricultural, Forestry, and Fisheries Future Fund to further this aim.

The Tono Travel Delicatessen supports this "New Green Tourism" endeavor for the Tono region as well as the area impacted by the Great East Japan Earthquake of 2011.

The Agricultural, Forestry, and Fisheries Future Fund is behind the Agricultural, Forestry, and Fisheries Future Project which is focused on breaking the mold on what kind of tourism is possible and supports those farming, forestry and fishing related people and organizations who are trying to take that extra step to overcome the challenges they face.

Agricultural, Forestry, and Fisheries Future Fund
http://www.miraikikin.org/activities/agriculture/tono.html